Mobia Food – Your Source for Premium Acai Berries in Ireland
Acai (pronounced ah-sai-ee) is a small purple berry that grows on the acai palm tree in the rainforests of Central and South America. Acai berries have been a staple food of the Amazonian people for centuries and are now gaining popularity around the world for their potential health benefits.
The acai berries are rich in Vitamin B1, Calcium, and Magnesium and a great source of iron. They are a good source of fibre, protein, and healthy fats.
For such small fruit,
they sure pack a punch!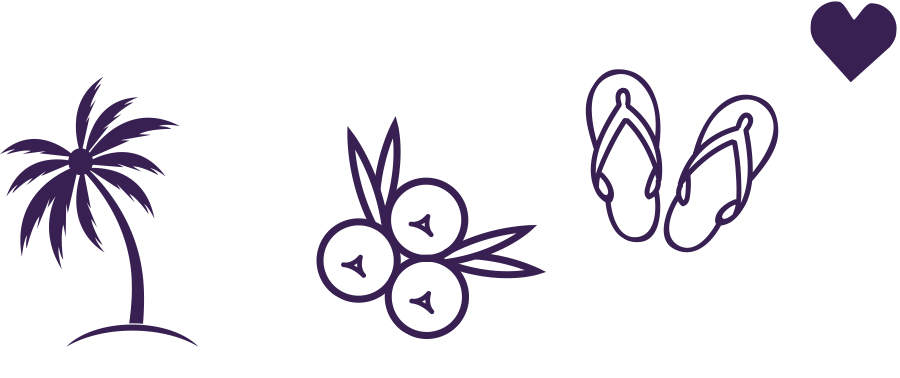 benefits
Acai berries are particularly rich in anthocyanins, a type of antioxidant that gives them their dark purple colour. In addition to their antioxidant content, acai berries also contain other nutrients. These include:
Vitamin C: Vitamin C is an important antioxidant that helps protect the body from infection.
Vitamin E: Vitamin E is another antioxidant that can help protect the body from damage caused by free radicals.
Magnesium: Magnesium is an important mineral that helps regulate blood sugar levels and improve heart health.
Potassium: Potassium is an important mineral that helps regulate blood pressure.
Acai berries are a versatile food that can be enjoyed in a variety of ways. They can be eaten fresh, frozen, or dried. They can also be used to make smoothies, juices, and desserts.
If you are looking for a healthy and delicious way to add antioxidants to your diet, acai berries are a great option.
Why Mobia Food?
We take pride in offering a diverse range of acai berry products, including freeze-dried, fresh, and frozen options. Our commitment to quality means you can trust that each product is carefully sourced and prepared to preserve the natural goodness of acai berries. When you choose Mobia Food, you choose excellence.
Explore Our Range of Acai Berries
Curious about where to buy fresh berries? Mobia Food brings you the freshest berries in Ireland, conveniently available near you. Our commitment to freshness ensures that you get the best quality berries delivered straight to your doorstep.
Indulge in the amazing taste of berries from Mobia Food. Our delivery process locks in the natural flavors, making it a convenient and tasty addition to your snacks or meals. These berries in Ireland have never been this accessible and delicious. Enjoy the convenience without compromising on quality.
They are more than just a delicious treat—they're a nutritional powerhouse. Packed with antioxidants, vitamins, and minerals, acai berries contribute to a healthy and balanced diet. Explore the benefits of acai berries with Mobia Food.
Where Can I Get Acai Berries? Right Here at Mobia Food!
Ready to embark on your acai berry journey? Mobia Food is your answer to the question, "Where can I get acai berries?" Explore our range of premium products, buy berries online, and savor the goodness that nature has to offer. Join us at Mobia Food, your trusted source for all things berries in Ireland.