Organic Raw Honey
Our Organic Raw Honey is made by bees who forage on a mix of wild flora grown throughout the mountains and plains of Bulgaria. There are over 100 species of wild herbs from which bees collect nectar for their herbal honey. It is rich and sweet in taste with a delicate floral aroma and after taste.
Our wildflower honey is certified organic, single origin and raw it is the only available certified organic European honey available on the Irish market.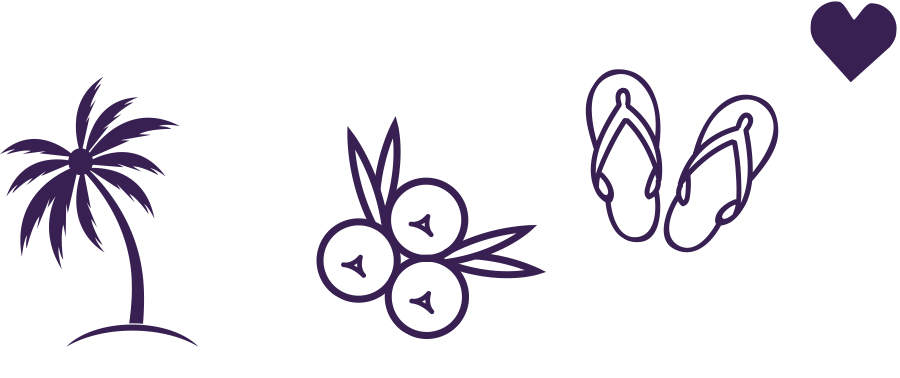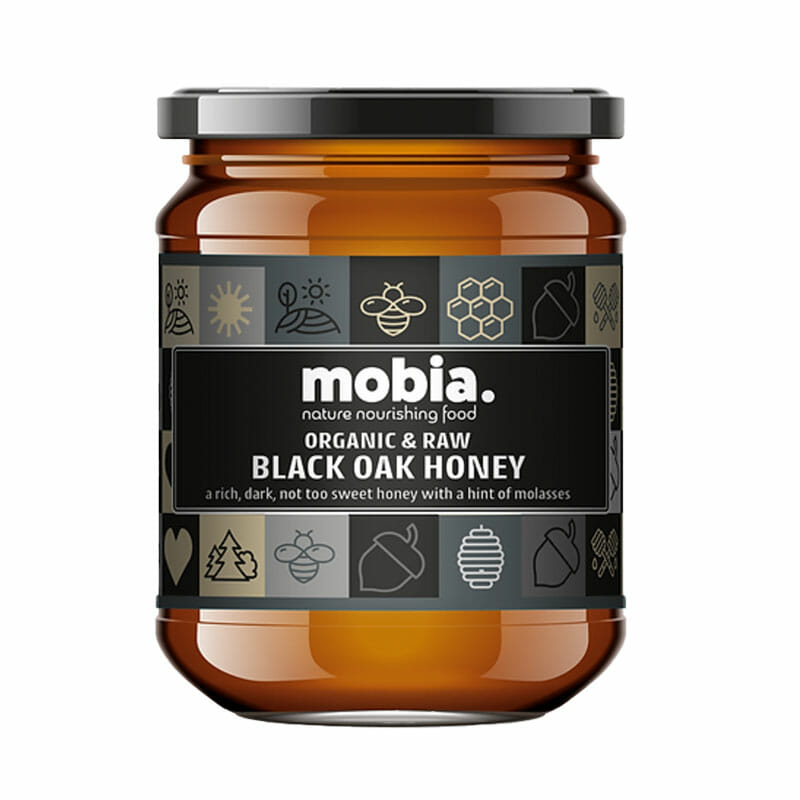 Black Oak Honey
Our Black Oak honey is from the rich sap from oak trees in the forests of Bulgaria, giving a highly nutritious not so sweet dark honey.
Lavender Honey
Lavender honey originates in the lavender fields located in north eastern Bulgaria. This golden honey is characterised by fast crystallisation, rich taste, superb flavour and sensational aroma.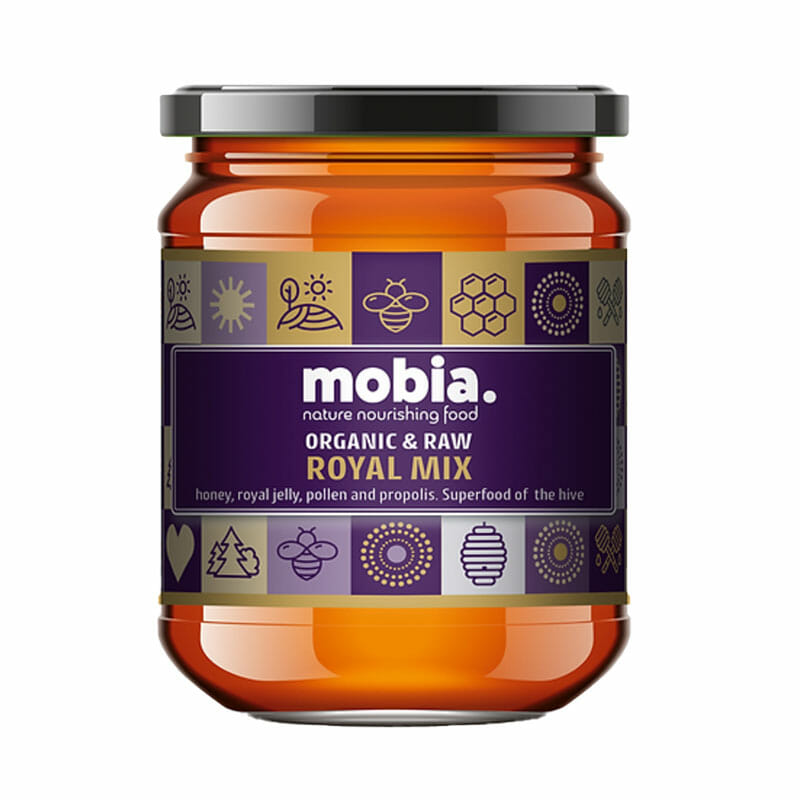 Royal Mix
This Super Honey mix is enhanced with all the treasures of the hive to superboost its health
credentials. It includes Propolis – rich in antioxidants to support the immune system, Pollen – an excellent nutritional supplement for boosting energy and Royal Jelly – the Queen Bee's super food
Bee Pollen
While honey contains all the sugars that bees need, pollen provides them with proteins, vitamins, minerals and amino acids for nourishment. The pollen is then distributed to different parts of the hive and stored in honeycomb. It is especially rich in B vitamins and antioxidants which is why some make the very large claim that it is nature's complete superfood. Perfect sprinkled on cereals, mixed in yoghurt or added to smoothies
Bee Bomb
Our Bee Bomb is perfect for boosting or protecting the body. All the amazing health benefits from our own superfood ingredients – in one jar! One teaspoon can be added to tea or muesli or general cooking!
In this jar you have the added benefit of organic ginger, turmeric and coconut oil
Discover the Sweet Symphony – Buy Organic Honey Online
Delight your taste buds with the rich and amazing flavors of our organic honey. We understand the importance of authenticity, and that's why our online store is the perfect destination for those looking to buy organic honey online. Immerse yourself in the golden hues of purity delivered straight to your doorstep. When you choose Mobia Food, you choose assurance. Our certified organic honey is a testament to our unwavering commitment to quality. We follow the highest standards, ensuring that each jar is not only delicious but also pure.
Certified Organic Honey – Your Guarantee of Quality and Purity
For those who savor honey's golden elixir, Mobia Food offers bulk organic honey options. When you choose Mobia Food, you're choosing quality. Our honey is certified organic, which means it meets the highest standards. Every jar is not just delicious but also pure, giving you confidence in what you eat. Beyond its delectable taste, our organic honey is a powerhouse of health benefits. From boosting your immune system to providing a natural energy kick, each spoonful is a holistic journey into well-being. For all you honey lovers, we've got big jars! Our bulk organic honey options are perfect for those who love to use honey in lots of different ways. Whether you're a cooking enthusiast or want to share the goodness, we've got plenty to go around.
Savor the Taste of Tradition – Organic Irish Honey
Our organic Irish honey is sourced from the lush landscapes of Ireland. It is not just a treat for your taste buds but a connection to a tradition of purity and flavor. Mobia Food is not just a brand; it's a commitment to your well-being. With a diverse range of organic honey products, we ensure that every purchase is a step towards a healthier and tastier lifestyle.
Why Mobia Food? Because We Care About Your Health!
Mobia Food is not just a name; it's a promise to take care of your health. We offer a variety of organic honey products, ensuring that what you choose is good for you. We bring nature's goodness right to your home. Join the tasty adventure with Mobia Food. Buying organic honey online is simple for us. With our wide range, focus on quality, and making sure you're happy, Mobia Food is here to make your food journey both delicious and healthy.
Buy Organic Honey Today – Elevate Your Culinary Experience
Embark on a flavorful adventure with Mobia Food. Buying organic honey online has never been this satisfying. With our extensive range, commitment to quality, and dedication to your satisfaction, Mobia Food is your trusted partner in the world of organic culinary delights.
benefits
Here are some of the benefits of organic raw honey
Certified European organic honey.
Foraged from wildflowers and plants of the Bulgarian countryside.
Full of flavour and nutrients
Boosts immune system
Full of antioxidants
Delicious and versatile
Available in 300g or 900g jars.