ACAI SMOOTHIE BOWLS – The Goodness Packed in Every Bite
Açai (pronounced ah-sai-ee) is a small purple berry from the depths of the Amazon jungle in Brazil. The berries are freeze dried directly after harvest retaining all nutrients and good stuff. They are high in Vitamin B1, Calcium, Magnesium and a great source of Iron.
For such small fruit, they sure pack a punch!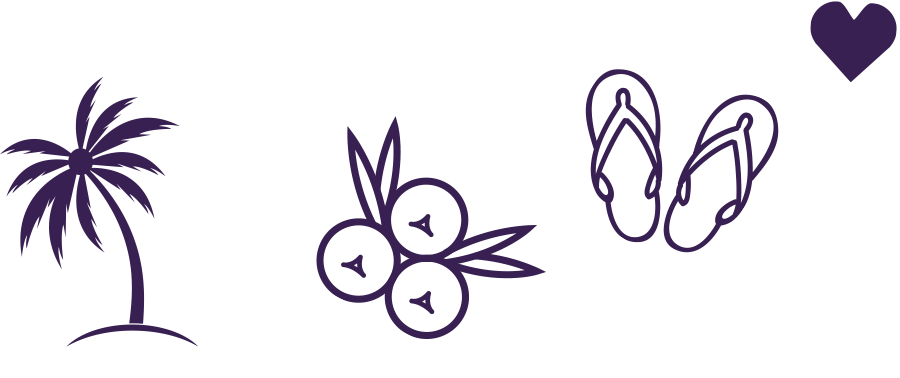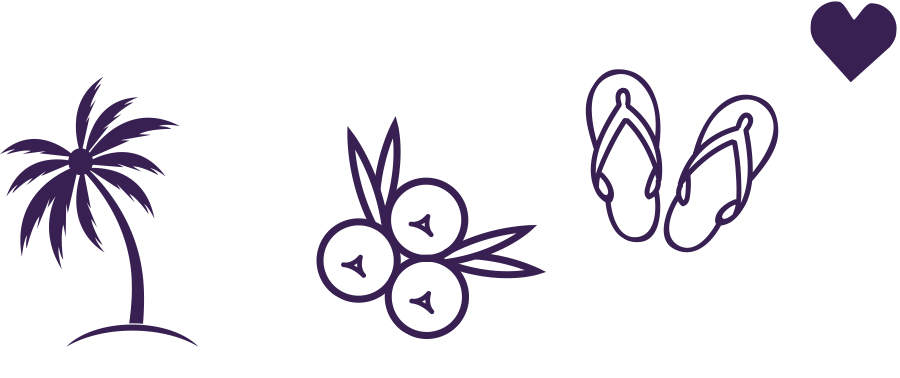 Whether you are looking for a delicious and a nutritious way to start your day or for a satisfying snack, acai smoothie bowls are a great option.
In addition to being delicious and nutritious, acai smoothie bowls are also very versatile. You can customize them to your liking by blending in various fruits and by adding a variety of toppings, such as fresh fruit, granola, nuts, seeds, and honey.
Counting Calories Never Tasted So Good
Worried about calories? Our Acai Berry Smoothie Bowls are not only delicious but also guilt-free. We understand the importance of a balanced diet, and our bowls are designed to be a wholesome and nutritious choice for your active lifestyle. Dive into the goodness of acai without worrying about the calorie count. What makes our Acai Smoothie Bowls so special? It's the carefully selected ingredients! Each bowl is a celebration of flavors, featuring acai smoothie packs from Mobia, ensuring a burst of freshness in every spoonful. We take pride in using quality ingredients to create a bowl that's not just a treat for your taste buds but also a boost for your well-being.
Acai Berry Smoothie: Beyond Delicious
Renowned for their antioxidant properties, acai berries are a powerhouse of nutrients. From promoting heart health to boosting skin vitality, our Acai Berry Smoothie Bowls are your go-to choice for a tasty and healthful snack. We take pride in sourcing our acai smoothie packs locally, supporting our community, and ensuring that every bowl is filled with the freshness of Irish goodness.
Acai Smoothie Benefits: More Than Just a Treat
Beyond being a delicious treat, our Acai Smoothie Bowls come with several benefits. From boosting your energy levels to supporting your immune system, our bowls are a wholesome choice that contributes to your overall well-being. Treat yourself to the goodness of acai, one bowl at a time.
At Mobia Food, we invite you to embark on a journey of flavor and health with our Acai Smoothie Bowls. Indulge in the goodness, savor the taste, and treat yourself to a delightful experience that goes beyond the ordinary.
Quality matters and that's why we use Whole Foods Acai Smoothie Packs in our creations. The assurance of premium ingredients is reflected in the taste of our bowls, making every bite a delightful experience. Treat yourself to the best with Mobia Food.
Some Benefits Of Acai Smoothie Bowls
100% natural.
Ethically wild harvested from Brazil.
 They're a good source of antioxidants, which can help protect your cells from damage.
They're a good source of fibre, which can help you feel full and satisfied.
They're a good source of protein, which can help you build and maintain muscle mass.
They're versatile and can be customized to your liking.
They're a healthy and delicious way to start your day.
AVAILABLE FOR RETAIL AND FOOD SERVICE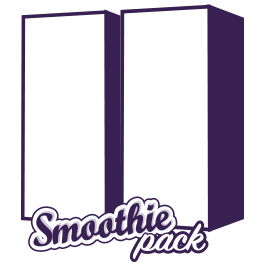 Frozen Acai Pulp Retail Packs
Create an acai smoothie bowl at home, specifically to your taste.
The acai smoothie packs are packaged in convenient 4X100g, individual serving, frozen acai pulp sachets.
By simply holding the frozen acai pulp sachet under the hot tap for a few seconds it will become unfrozen and can be easily removed from packaging. Other ingredients can be added to the acai and then blended together to create your at home acai smoothie bowl!
Available in 400g packs, 6kg boxes
Private Label Solution – Your brand on our product!
Acai Smoothie Trade Tubs
The acai smoothies are made ready to serve, making it very quick and easy to serve, perfect for busy morning times or lunchtime cafes, all you have to do is scoop and serve!
Private Label Solution – Your brand on our product!
Acai Dispenser
Acai Sorbet Dispenser, the first of its kind in Ireland or the UK.
It allows you to offer one of the world's fastest growing health foods in a convenient format with minimal operating costs and high margins. Along with the Mobia range of high-quality Acai sorbets, you can now provide a complete healthy meal offering with no waste and fast customer service.