Elevate Your Taste with Superfruit Smoothie Bowl
Our superfruit smoothie bowls are made with a base of acai puree, which is a nutrient-rich berry native to the Amazon rainforest.  We then add a variety of other fruits, such as bananas, strawberries, blueberries, and raspberries.
So, whether you are looking for a nutritional breakfast or satisfying snack our superfruit smoothie bowls are the perfect choice.  The bowls are packed with antioxidants, vitamins, and minerals, and they're a great way to get a daily dose of fruit and vegetables.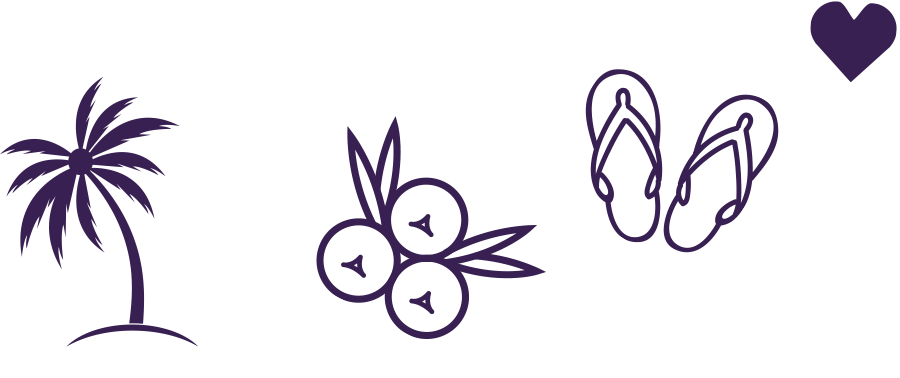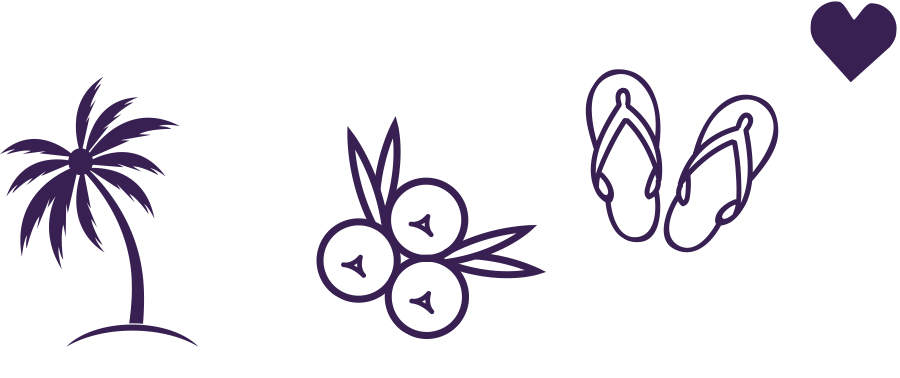 Our Superfruit Smoothie Flavours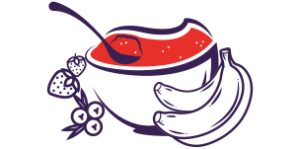 Acai, Strawberry & Banana
Our Acai, Strawberry & Banana flavoured smoothie bowl is rich in magnesium, with the great fruity flavour of banana and acai makes it the perfect addition to your menu.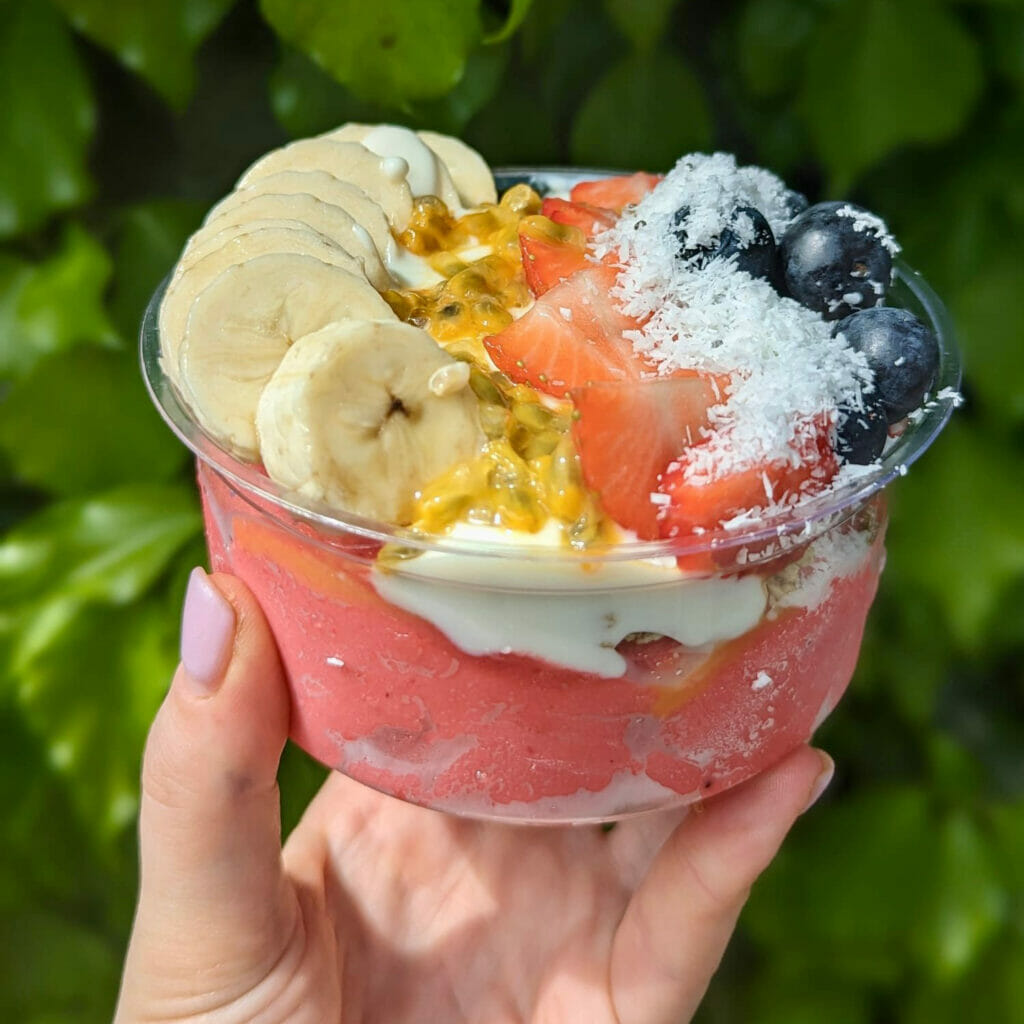 Acerola and Wild Berry
Our Acerola and Wild Berry smoothie bowl really packs a punch!
Acerola is very well known for its high vitamin C content and immune-boosting properties.
Blue Spirulina and Coconut
Our Blue Spirulina and Coconut smoothie bowl is vivid blue and deliciously smooth on the pallet. Blue spirulina is a potent source of nutrients and contains a plant-based protein called phycocyanin.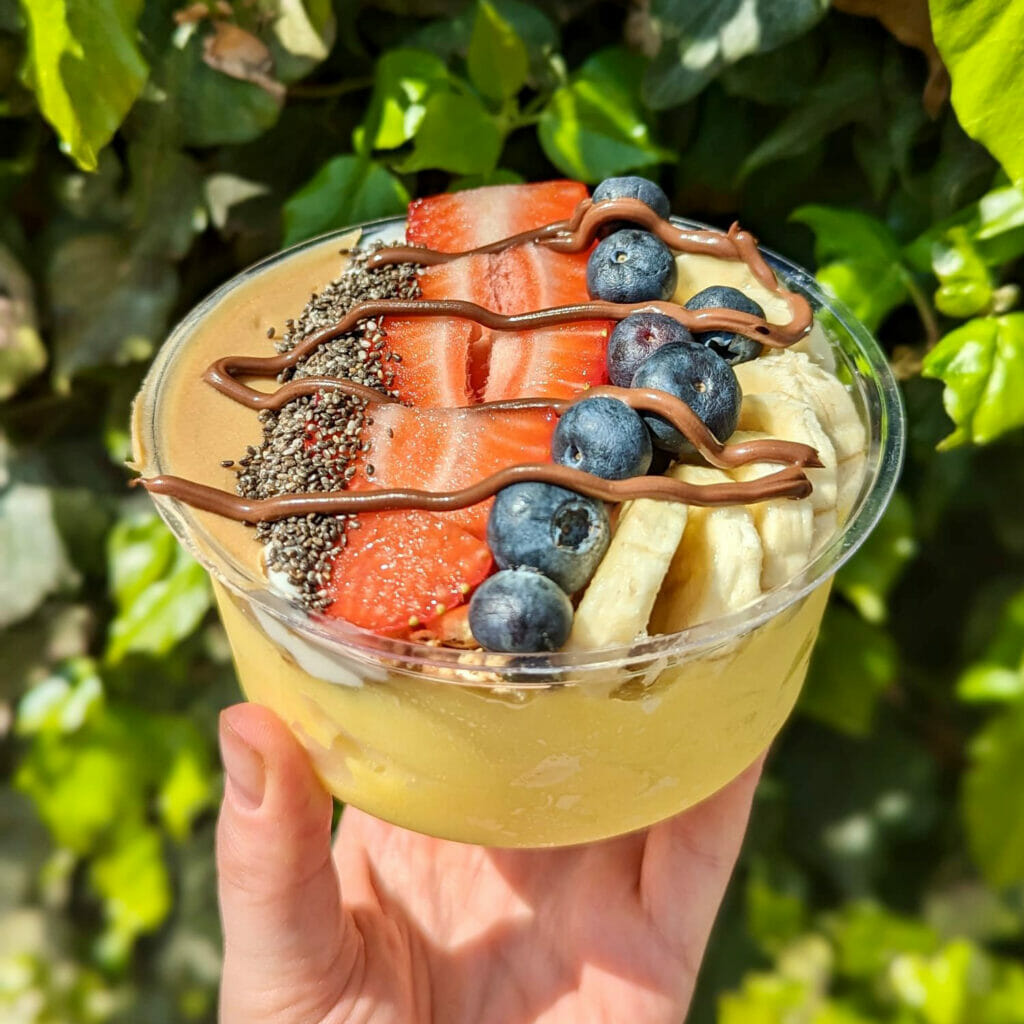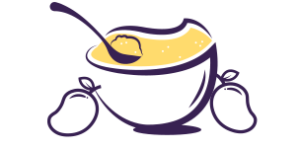 Mango
Our Mango flavoured smoothie bowl is produced from mango sourced from Central America. Mango supports heart health and has immune boosting nutrients.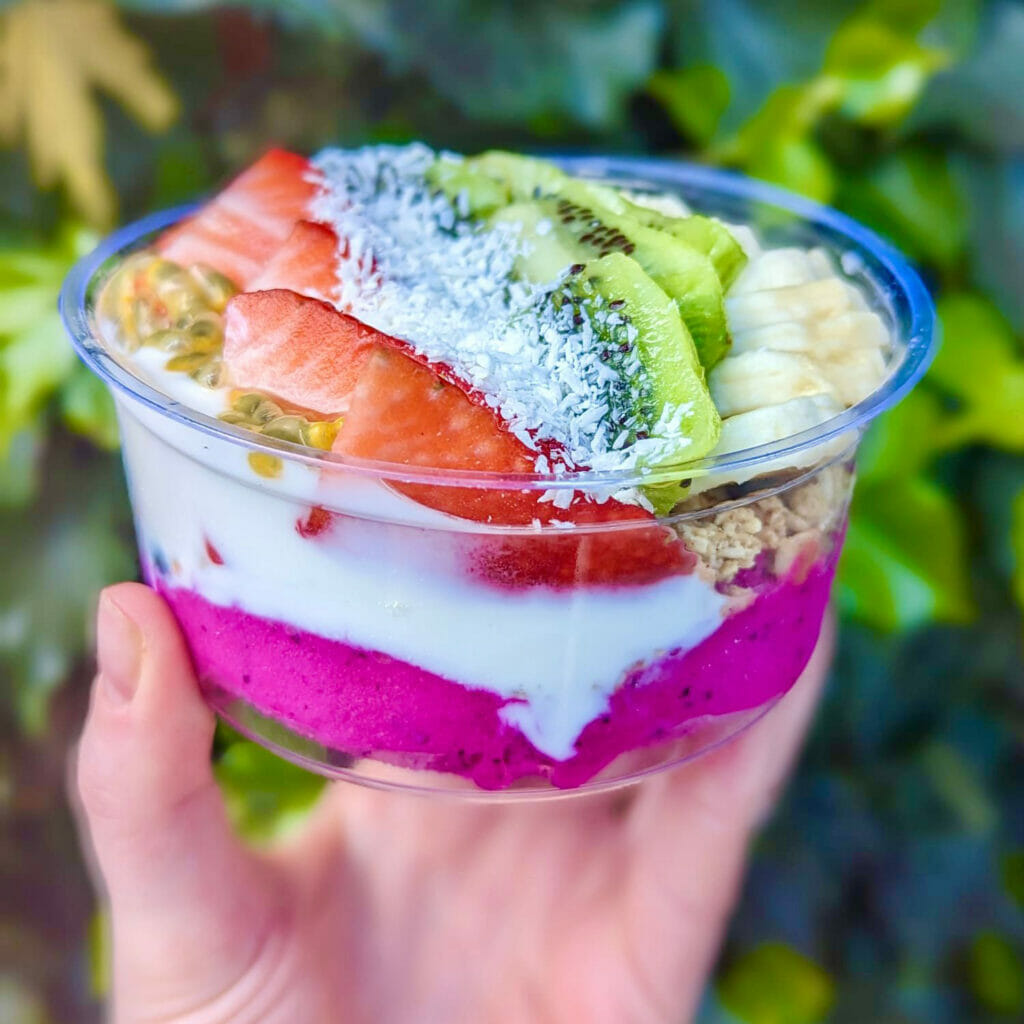 PINEAPPLE & Dragon Fruit
Our Dragonfruit and Pineapple flavoured smoothie bowl is produced from dragonfruit sourced from Central America. It has an amazingly rich colour and flavour, and it is high in iron, magnesium and fibre.
Some Benefits Of Superfruit Smoothie Bowls
100% natural.
Ethically wild harvested from Brazil.
 They're a good source of antioxidants, which can help protect your cells from damage.
They're a good source of fibre, which can help you feel full and satisfied.
They're a good source of protein, which can help you build and maintain muscle mass.
They're versatile and can be customized to your liking.
They're a healthy and delicious way to start your day.
AVAILABLE FOR RETAIL AND FOOD SERVICE
Superfruit Smoothie Bowls: A Nutrient-Packed Delight
Improve your well-being with our Superfruit Smoothie Bowls. Beyond their delectable taste, these bowls are loaded with essential nutrients that contribute to your overall health. From antioxidants to vitamins, experience the goodness of superfruits in every spoonful.
Our Superfruit Smoothie Bowls are a symphony of taste and elegance. Each bowl is a masterpiece, blending the finest superfruits with precision and care. It's not just a meal; it's a celebration of nature's bounty, presented to you in a bowl of goodness that reflects our commitment to quality and flavor.
Experience vitality like never before with our Superfruit Power Smoothie Bowls. These bowls are designed to provide you with the energy you need to conquer your day. Whether it's a busy morning or a post-workout refuel, our power-packed bowls have got you covered. Whether you're a health enthusiast or just seeking a tasty pick-me-up, our Superfruit Power Smoothie is your perfect companion.
At Mobia Food, we redefine the ordinary with our extraordinary Superfruit Smoothie Bowls. Elevate your dining experience, embrace the goodness of superfruits, and let each bowl be a celebration of health, flavor, and vitality. The world is waking up to the benefits of superfruits, and you can be part of the revolution. Experience the taste, the nutrition, and the joy of our Superfruit Bowls.
We invite you to savor the magic of superfruits in every bite. Explore our Superfruit Smoothie Bowls and let the goodness of nature nourish your body and soul. Your journey to a healthier you begins here. It's time to indulge in a healthier, happier you.
Trade tubs
Our superfruit smoothie bowl sorbets are perfect for busy morning times or lunchtime cafes, all you have to do is scoop and serve!
Private Label Solution – Your brand on our product!
Superfruit smoothie bowl sorbet Dispenser
Our superfruit smoothie bowl sorbet dispenser, the first of its kind in Ireland and the UK. This dispenser allows you to offer one of the world's fastest growing health foods in a convenient format with minimal operating costs and high margins. Along with the Mobia range of high-quality Acai sorbets, you can now provide a complete healthy meal offering with no waste and fast customer service.